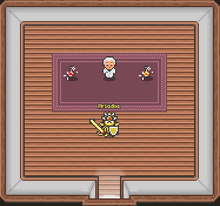 Health Potion is the most commonly found healing item in BrowserQuest. It's a small vial filled with red liquid. It heals up to 40 Health Points.
Looted From: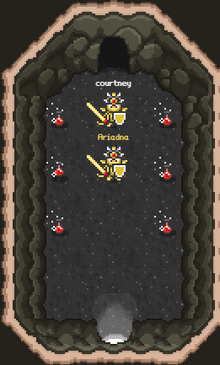 Found in:
Scientist's House (1)
Two Bridges Cave (1, in a chest)
Rat House (2)
Skeleton King Chamber (2)
Skeleton King Preparation Cave (6)
The only two monsters that do not drop Healing Potion are Death Knight and Skeleton King.
Upon Picking Up: "You drink a health potion"
Ad blocker interference detected!
Wikia is a free-to-use site that makes money from advertising. We have a modified experience for viewers using ad blockers

Wikia is not accessible if you've made further modifications. Remove the custom ad blocker rule(s) and the page will load as expected.